Medicaid Healthy Kids Program

The number one chronic childhood illness isn't asthma or diabetes -- instead, it's tooth decay. To help Michigan's children enhance their dental health, Westland's Carey & Aylward, DDS, PC, accept the Delta Dental Healthy Kids Dental program designed for Medicaid-eligible children.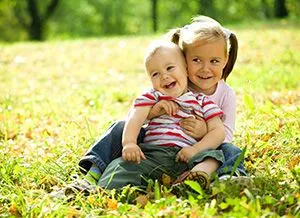 An estimated 17 million American children go without pediatric dental care in America each year, according to the National Children's Oral Health Foundation.

As a family dentistry practice, Drs. Carey and Aylward have made it their priority to care for children -- all children -- to care for their dental health and prevent dental decay whenever possible.
Parents who are interested in learning if their children are eligible for the Healthy Kids Dental program should contact the Michigan Department of Community Health, which determines eligibility for the program. The phone number is 1-800-482-8915 and the website is www.deltadentalmi.com. The benefits are extended to qualifying residents under the age of 21. Covered services the Drs. Aylward and Carey provide include routine exams, X-rays, teeth cleaning, dental sealants, fillings, root canals, extractions, and more.
Through routine preventive care, including regular exams and cleanings, children can ideally prevent the need for fillings and other treatments for dental decay. Emergency dentistry care is also covered to treat injuries and prevent tooth loss whenever possible. Advancing dental decay for children can be costly as well as painful for a young child.
Once the Healthy Kids Dental program staff approves a child as a beneficiary, they will receive a card, similar to an insurance card. A parent can then make an appointment at Dr. Carey and Dr. Aylward's Westland dental practice. All a patient has to do is show the dental staff the card, and they will send the claim to the Healthy Kids Dental program. This method makes the program as easy as possible for parents to utilize.
Good dental habits start early, and our goal is to help children establish a healthy dental routine. We encourage all parents to enroll eligible children so they can begin receiving care.


For more information on the Healthy Kids Dental program or
to schedule an appointment with Dr. Carey or Dr. Aylward
Please call (734) 425-9130 today!